Our In-Residence Weddings Expert predicts a busy year at The Newbury
Caroline Hallowell also shares her pick of top trends for 2021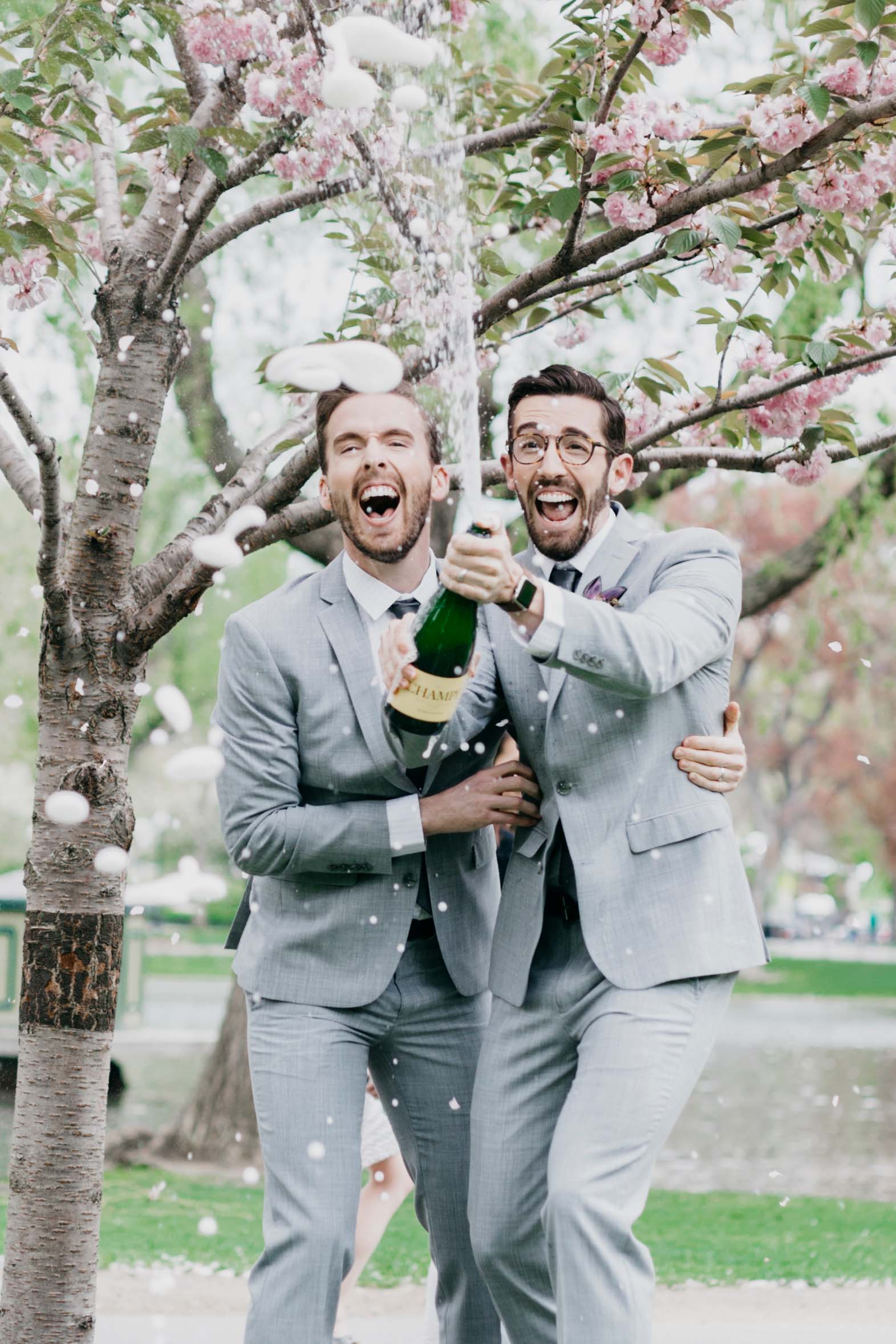 Overflowing Champagne coups, candlelit windows with dancing silhouettes, stolen glances filled with reward, and the anticipation of a lifetime together. 
For decades I have witnessed generations of the greatest love stories and new beginnings. Soon, I will be having a new beginning of my own when I open my doors as The Newbury Boston. 
As I eagerly await to welcome new couples through my doors, wedding expert in-residence, Caroline Hallowell, talks redesign, the challenges of 2020 and what couples can look forward to on the road ahead. 
---
What does the redesign and debut of The Newbury mean to you?
I've had the pleasure to be a part of the history of this iconic building in Boston for the past three years so being part of its transformation is very special. With the redesign, every detail has been thoughtfully planned with our couples in mind to ensure that we are the premier destination for weddings and celebrations.

I am sure it is difficult to pick one, but indulge me. What are you most excited about?
I am most excited about our ballrooms, of course! Our Assembly Room and Garden Room were designed with large sweeping windows overlooking the Boston Public Garden, with all of our event spaces featuring fabrics and finishes that complement the view. I also love our truly unique historic hallmarks, from the cobalt blue chandeliers original to 1927, to a winding marble staircase perfect for that photo moment. I can't wait to tour newly engaged couples through our beautiful spaces and help plan their dream wedding!

Speaking of dream weddings, what will the wedding experience look like at The Newbury Boston?
Personalized. Glamorous. Timeless.  I am always so honored when I get to be a part of a couple's most memorable day, and I know that our team wants to bring each event to life exactly how a couple imagined it. We are preparing a variety of options but we love to start each conversation as open as possible. No two weddings are the same, and at The Newbury we want to go above and beyond to curate experiences that are special and distinctive.
Now, how about the food? What can couples expect when planning their menu at The Newbury Boston?
Our partnership with Major Food Group, one of the most highly acclaimed hospitality companies, brings a creative collaborative edge to our menus that our expertly trained chefs will execute to perfection. We are also fortunate to be able to offer a wide variety of cuisine options as our Executive Chef Gurminder Gidda is the premier chef for south Asian cuisine in the city.
Naturally, there is increased sensitivity to the number of attendees at social events this year due to Covid-19, what can couples expect from The Newbury Boston with handling this new normal? 
We are staying up to date on the evolving protocols put in place by local, state, and the world's leading health authorities and have plans in place to adapt our events to this new normal. We have created specific floor plans for weddings to accommodate social distancing considerations, as well as food and beverage service adjustments. No matter what is to come in the next few months, we are prepared and ready to guide our couples through everything.
You have certainly planned a lot of weddings and spent a lot of time keeping a finger on the pulse, what do you see as the trends for 2021?
Anything interactive! Alternative dessert options and specialty beverage stations are a fun way to create an interactive experience for guests. I see a lot of couples wanting something unique - think a made to order cannoli bar or a rolling martini cart. It gets guests up and moving, and adds an entertaining aspect to the overall food and beverage experience.
---
I can't wait to see what our team at The Newbury will bring to life for our guests, whether weddings or celebrations of any kind. 
Thankfully, I have a front row seat. 
To learn more about hosting your dream wedding at The Newbury Boston, please contact Caroline Hallowell at [email protected] or +1 617.598.5289.