From dining in the comfort of your guestroom to taking in the view at Contessa, there is much to discover at The Newbury.
Personal Dining
Available 24 hours a day, Personal Dining at The Newbury is a restaurant-quality experience centered around the luxury of privacy, the glamour of hospitality, and the elegance of simplicity. Please dial Guest Services on your phone to place your order.
Contessa
Major Food Group brings its acclaimed creative palette and flair to The Newbury's signature glass-enclosed four-season rooftop restaurant.
Located on the 17th Floor.
Breakfast | Monday to Friday | 7:30am to 11am
Lunch | Monday to Friday | 11:30am to 2:30pm
Brunch | Saturday & Sunday | 7:30am to 2:30pm
Dinner | Sunday to Wednesday | 5pm to 10pm
Cocktails served until 12am 
Dinner | Thursday to Saturday | 5pm to 11pm
Cocktails served until 1am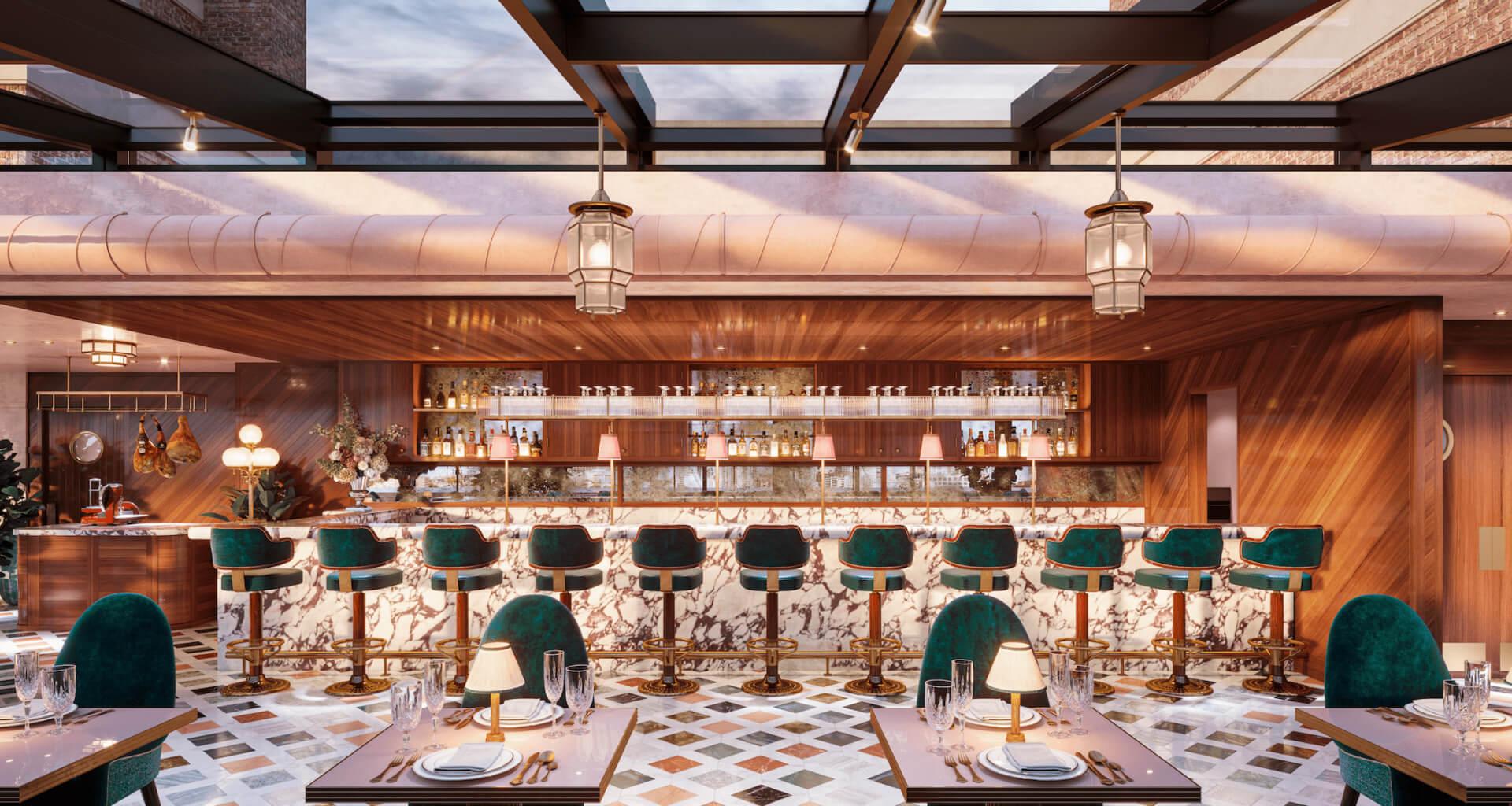 The Street Bar
With views of The Public Garden, this legendary and beloved Boston establishment is the perfect location to settle in with a cocktail and a bite and be transported to a more glamorous era. Located just off the hotel lobby.
Sunday to Thursday
Breakfast | 6:30am - 11am
All Day Menu | 12pm - 10pm
Late Night Menu | 10pm - 11pm
Cocktails served until 11pm
Friday to Saturday
Breakfast | 6:30am - 11am
All Day Menu | 12pm - 10pm
Late Night Menu | 10pm - 12:30am
Cocktails served until 1am