Art for All in the Public Garden
A guide to Boston's favorite outdoor museum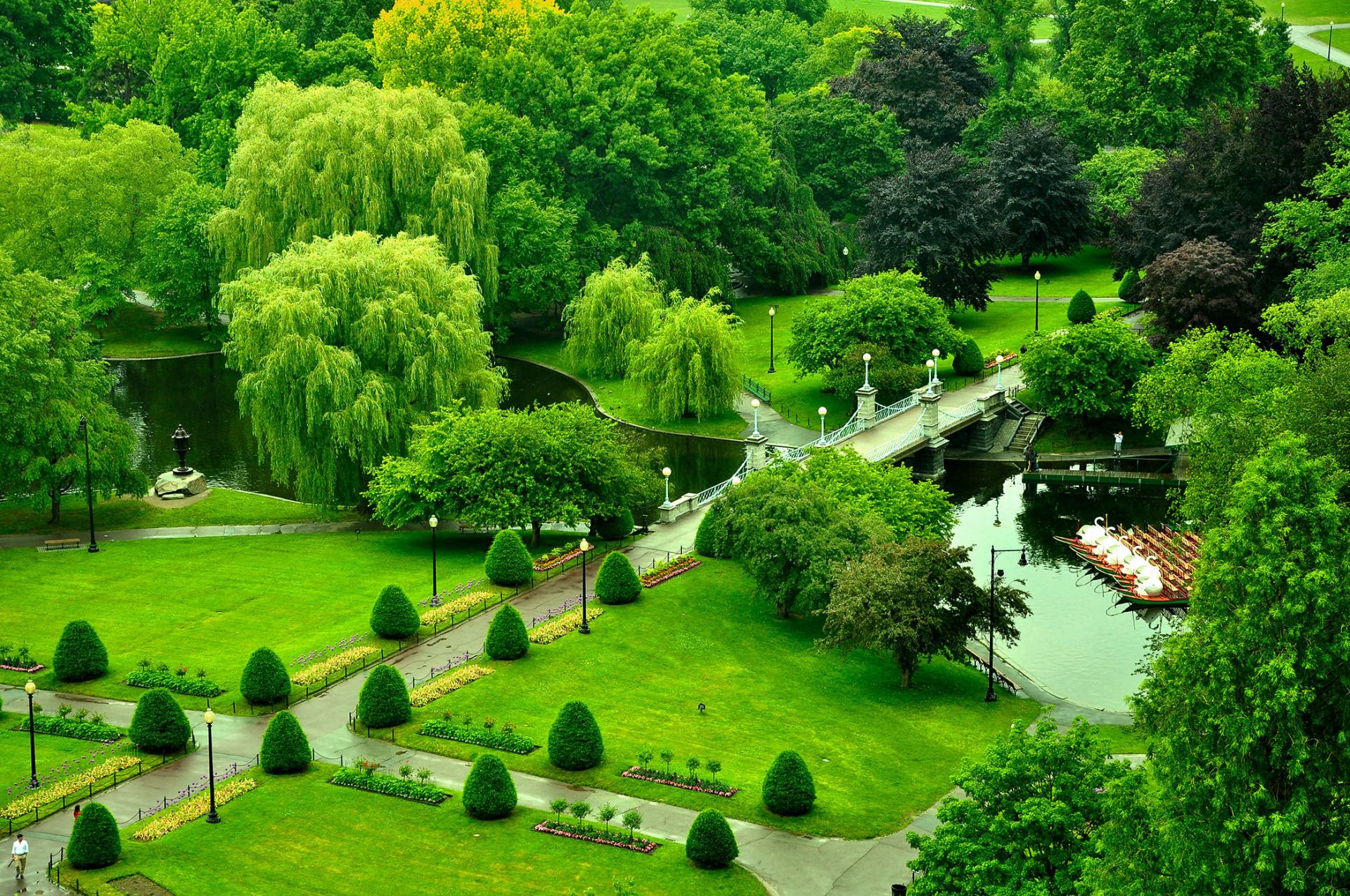 When one thinks of art they may imagine a museum or a gallery. Yet here in Boston, the Public Garden offers the unique chance to take in a bit of culture and art while leisurely strolling outside through one of Boston's best parks. Located in the heart of the city, adjacent to Boston Common, this outdoor museum is accessible to everyone and anyone - Bostonians and visitors alike. It's also been a source of inspiration for artists since the very beginning with famous works of art modeled after the willow trees swaying gently in the wind, idyllic swan boats floating across the pond… case in point, these lovely illustrations from Veronica Lawlor that adorn the walls of The Newbury Boston.
Sauntering through the country's first public botanical garden, let's start with my all-time favorite, which "waddles" at the corner of Beacon and Charles. It is here you'll find the Duckling Sculpture, a striking yet playful tribute to Robert McCloskey's 1941 classic children's tale, Make Way for Ducklings. If you're unfamiliar with the story, the abbreviated version is simply this: Mr. and Mrs. Mallard, searching for the safest home for their soon to be hatched eight ducklings, decide that their temporary perch on Duck Island within the Boston Public Garden is too beautiful and perfect to leave, and ultimately make it their forever home. Similarly, I like to think of The Newbury as being our guests' home-away-from-home in which refuge, comfort and beauty in the heart of the city can be found.
The four Small Fountains are another of my treasured finds. Each fountain embodies children or animal figures, bringing a whimsical and playful sense to the garden. The four fountains - created by female artists - include, the Small Child, Boy and Bird, Triton Babies, and Bagheera. They may be tiny, but that just makes it all the more fun to hunt these gems down! 
If I had to declare just one more favorite, it would have to be the Japanese Lantern. Brought to life in 1587 and then gifted to Boston by Japanese art dealer Bunkio Matsuki in 1905, this lantern is one of the oldest pieces of art in the garden. Some have said the lantern has become the pond's lighthouse which I find quite poetic. I believe there is no better place to be than seated on the edge of the pond with a direct view to this testament of times on a golden New England fall day.
Take a walk with me and let's discover some more hidden gems… I'm ready when you are.
XOXO.