The Center of Attention at The Newbury Boston
The Center of Attention
A statement centerpiece by Peter Houk, artistic director of MIT Glass Lab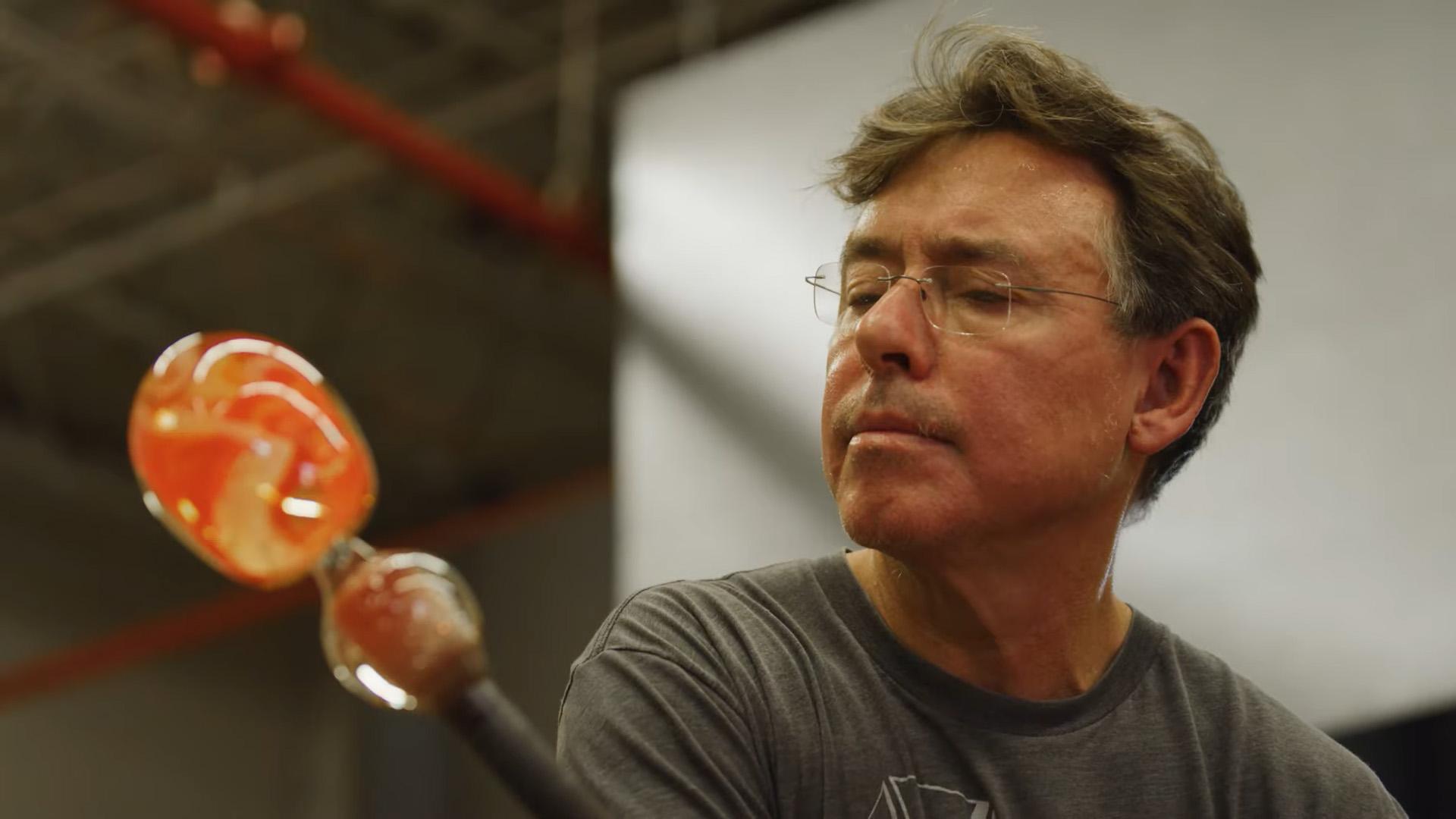 I've fallen in love with the great art around Boston from whimsical art prints and illustrations to sharp sculptures and traditional glass blowing art. The city is brimming with local talent. With shimmering colors and smooth edges, the glass craftsmanship from MIT Glass Lab illuminates in the light, becoming a kaleidoscope of color throughout the day.
Over the last year, I've been working with Peter Houk, MIT Glass Lab's artistic director, to create the perfect tabletop centerpiece to complement our beloved tea time. My hope is to bring a dramatic yet timeless creation that demands attention from even the most insouciant bystanders. 
Glassblowing art is a timeless art that debuted about 3,500 to 5,000 years ago. Since its inception during the Roman empire, the tradition of glassblowing has crossed many borders beginning with China and Syria, followed by the rest of the world. By the time it traveled to Boston, and then when Peter formed an appreciation and passion for the work, glassblowing art had evolved. While glassblowing has maintained its original technique and handmade instruments, there have been small breakthroughs in the mastery. Color technology is one of them– a development that Peter knows all too well.
Paying homage to the gardens that surround historic Boston hotel, The Newbury Boston and using their deep knowledge of how colors bounce off each other, MIT Glass Lab created and designed centerpieces with nature's hues in mind. Peter explains: "Our inspiration comes from the patterns that can be found in nature and cloud formations - the sky, tidal pools, an entire galaxy - I'm interested in the patterns that nature makes on its own." Using light colors and emphasizing geometric bubbles, you're able to see through the centerpiece and the magnifying effects of the solid glass. Peter married the science of blending color particles off of the periodic table with the sharp edges and valleys of the glass to surface light blue, white, and soft touches of gold.
The craftsmanship is buckled at every bob and weave, the creativity flows through clear negative space. The finished product brings the mastery and heritage of traditional glass blowing from centuries past into our Salon for the Arts. Peter's work adds exuberance to any table, and that's what I hope you see and feel as you walk through the doors of The Newbury Boston for the first time and experience tea with us. 
It's a look and a feel that distinctly matches this moment in time. It is a beautiful example of my love affair with great art and significant artists who have left a legacy in the Boston area. It is a declaration of the wonder and beauty of The Newbury Boston. 
XOXO.