Changing Room
I'm currently under renovation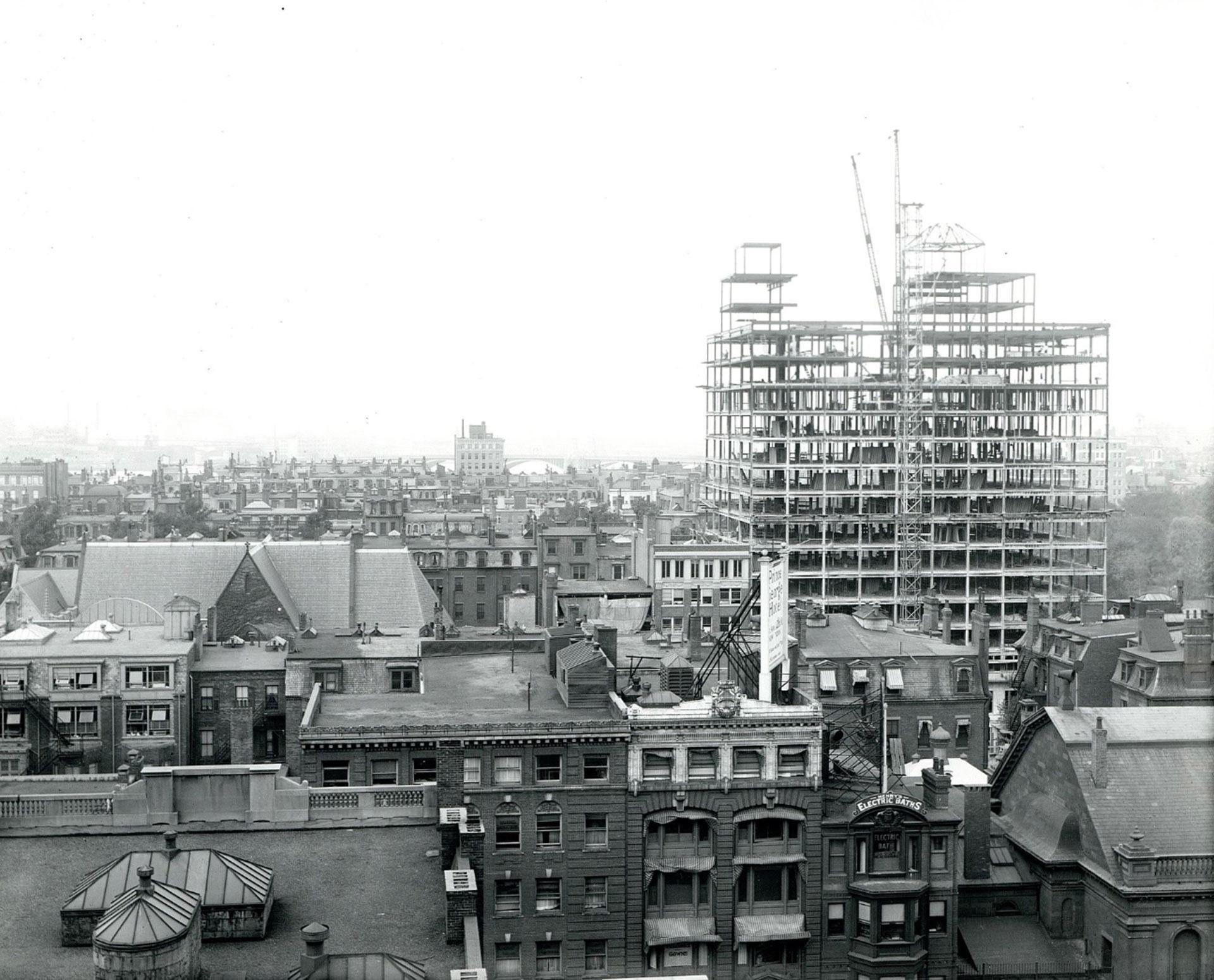 I'm currently under renovation, but I like to think of this as my changing room phase. Naturally, not everyone is allowed into a lady's changing room but, when my old friends at the Boston Globe asked to drop by for a chat, I couldn't resist giving them a peak. The Globe and I go as far back as anyone. I remember when they heralded my opening in 1926 - which gave writer Christopher Muther and me plenty to talk about.
The Globe published Christopher's article about me in their most recent Sunday edition. First of all, I want to thank the Globe for their kind words. Christopher's sparkling descriptions made this gal blush.
To hear myself called "the nearly 100-year old gem at the corner of Newbury and Arlington Streets" was quite a treat. It's not every day someone at my age catches a compliment like that. If that wasn't enough, the Globe said that my guestrooms look "as if they were part of a tastefully appointed Beacon Hill Pied-à-Terre, with muted wall colors, blue-velvet window seats, and curvaceous furniture." Though I'm equally enamored with Beacon Hill and the Back Bay, it is so flattering to hear that my new look strikes that distinct Bostonian chord I've been dreaming of.
Additionally, I so appreciated the Globe's note about my new restaurant and its relationship to my past. They described how come spring, my rooftop will feature a glass-walled restaurant with wide views of the city. "The glass restaurant harks back to the property's early days when the Ritz-Carlton opened an elaborate rooftop garden in 1931 and Boston's glitterati came for dinner and dancing under the stars." Everyone indulges in a little nostalgia once in a while and I can't tell you how much I enjoyed the memories that the Globe's article brought back.
It's fantastic to know that in such a fast-paced era, my fellow Bostonians are as excited as I am about my new outfit. Though I wouldn't want to be defined by the past, I would never want to stay anything but true to my roots. I think of the past as the engine propelling my city and I forward into a new era. It warms me to know our city's paper of record painted such a flattering picture of me. For that, I say: thank you and come visit soon!
Cheers,
The Newbury Boston