The Art of Crafting The Street Bar's Pink Flamingo
Discover the art of mixology with our step-by-step guide to recreating The Street Bar's renowned Pink Flamingo cocktail.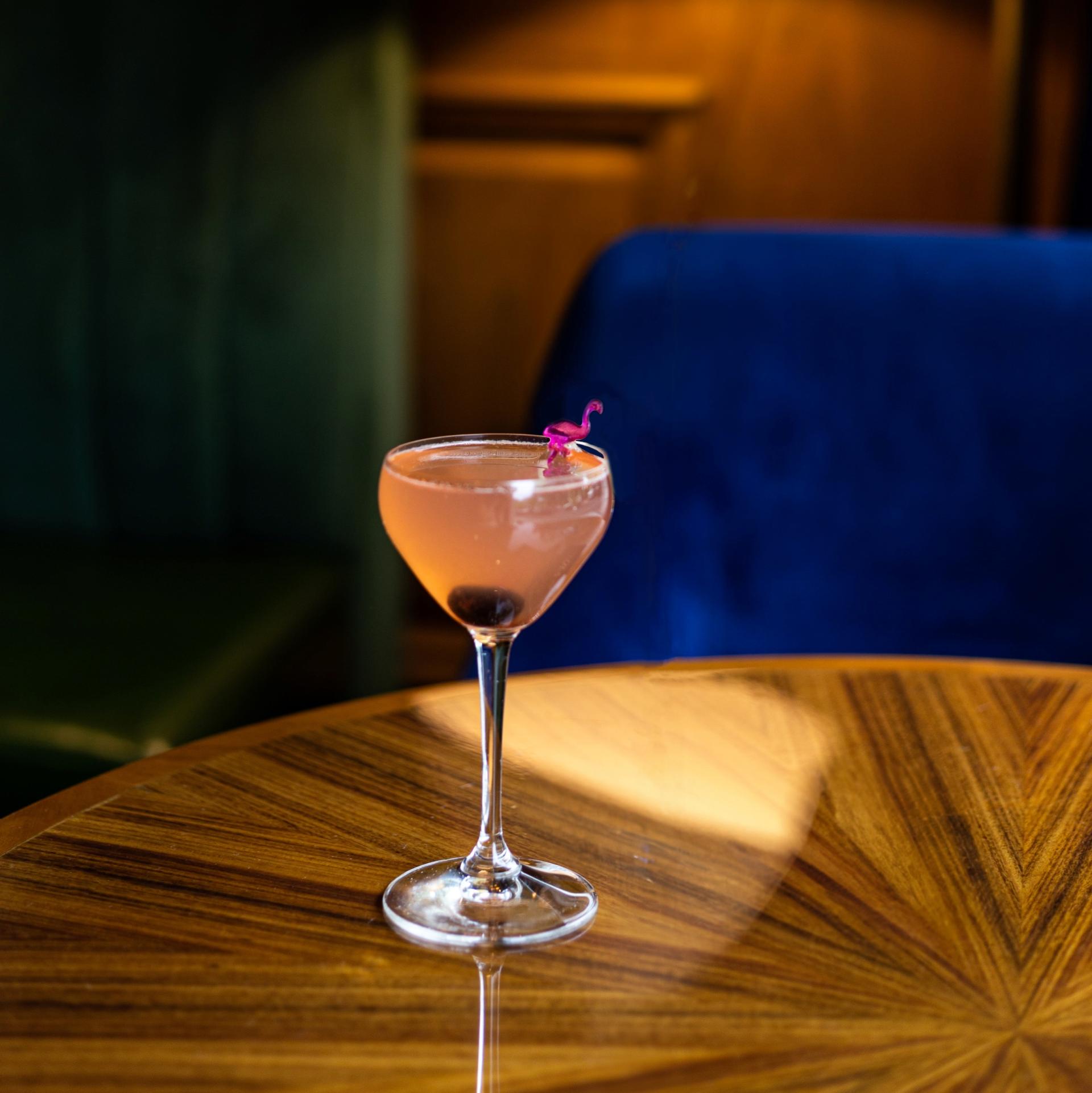 The Newbury's talented Beverage Manager, Eric Books, shares the secret to creating the popular estival cocktail, The Pink Flamingo.
              
The Pink Flamingo is riff on the classic cocktail Aviation. Instead of crème de violette it uses Peychaud's bitters to bring the floral notes and aesthetic hallmark of an Aviation. In this case, the drink is pink instead of the expected light violet. Vanilla and habanero are a magical flavor pairing that allows each to coexist without being cloying or overwhelmingly spicy. The gin and citrus reign everything in, presenting a well-balanced cocktail that is familiar in structure, but pushes boundaries on the palate as well as aesthetically.
 
The ingredients and amounts:

2.0         oz                          Newbury Bully Boy Gin, 
0.25       oz                          Luxardo Maraschino, 
0.75       oz                          Vanilla-Habanero Simple Syrup
0.75       oz                          Lemon Juice 
2            dash                      Peychaud's Bitters
1            Cherry                   Luxardo Maraschino
 
Recipe: Vanilla Habanero Simple Syrup

In a blender, combine 800g of hot water  to 800g of white cane sugar,  one small orange or red habanero (destemmed) and 1 medium vanilla bean scraped (reserve the spent pod for another purpose). Blend on medium until sugar is dissolved, strain through cheese cloth or fine mesh sieve into an air tight container. Store refrigerated for up to one month.
 

How-to:

1.    Combine Gin, Luxardo Maraschino, Vanilla-Habanero Simple Syrup, Lemon Juice and Peychaud's Bitters in shaker tin set.
2.    Shake vigorously, unitl will diluted (15-20 seconds)
3.    Strain with a Hawthorne strainer and fine mesh strainer into a coupe glass
4.    Garnish by dropping a Luxardo maraschino cherry into the drink.
5.    Cheers new and old friends. Repeat!

No matter the season, the Pink Flamingo is a lovely light pink snappy gin number that brings refreshing notes of citrus kissed with cherry and anise. The light habanero spice builds in a pleasant crescendo. The cocktail drinks dry as a proper Aviation variation should, and is best served among friends at all celebrations in the summer.