Scents and "Scensibilities" with 12.29
Dawn Goldworm, Founder and Chief Creative Officer of 12.29, shares her creative process working with The Newbury Boston over the last year to create a brand-new custom scent evocative of the city and available only within the hotel walls.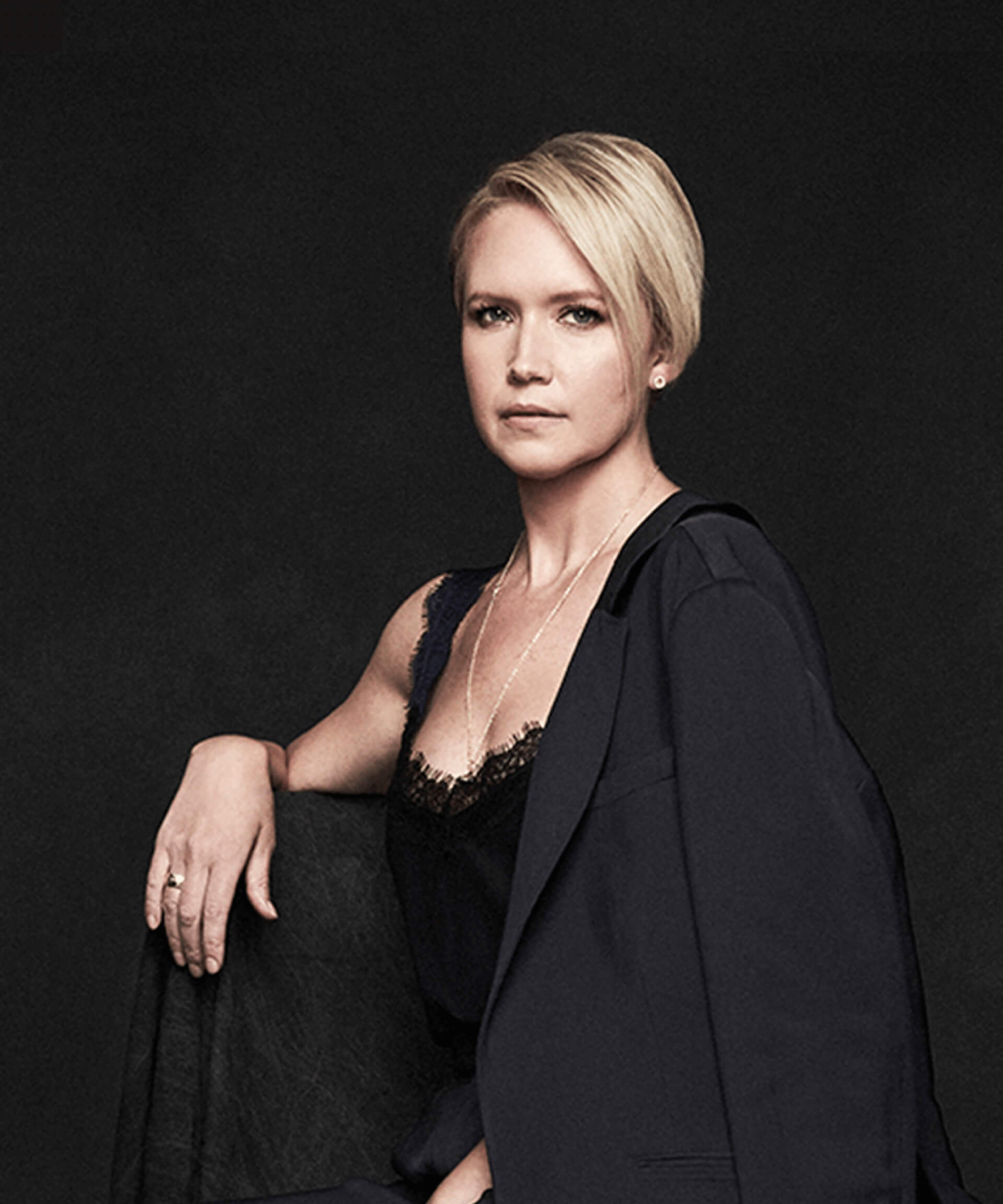 When creating a brand, each of the five senses must be explored, discovered, and thoughtfully touched upon. To help develop a custom scent for The Newbury Boston, the hotel partnered with premier olfactive branding company 12.29 to create an immediate and memorable connection for guests. 
At the helm of this partnership is an internationally recognized Nose and olfactive expert, Dawn Goldworm. The leading inspiration behind many successful fragrances for Lady Gaga, Valentino, Cadillac, and more, Dawn's vision of evolving modern brand building through scent began with her NYU Graduate thesis, and over the last decade, has morphed into securing her a place as the top name in developing scented hospitality experiences. Dawn's rare abilities in synesthesia (blending her sense of sight, touch, sound, and smell) guide 12.29's unique scent creation process.
We took a break to stop and smell the roses with Dawn to discuss the collaboration, personal connection to Boston, and at-home scenting tips. 
---
We know you are a veteran in the scent branding industry. What inspires you as unique and different about The Newbury Boston?
What I love about working with historic properties is that there is so much tradition, heritage, and time that lives within the land and bones of the structure. It's more the norm in today's world to tear down and create new versus preserving and honoring historical architecture. This is a Boston landmark building, one that is special and unique for a myriad of reasons. For me, this offered incredible inspiration straight from the beginning. 
You're known as the Nose behind successful fragrances for celebrities like Lady Gaga. How does your approach for scent branding differ for places versus people?
Honestly, it doesn't. The creative process I go through, whether there is a personification of the person's brand or not, is all about utilizing the vehicle of scent to create emotional resonance through brand identity. 
Do you have a personal connection to Boston? 
I grew up in New Hampshire, just across the border, and my twin sister and I went to boarding school about an hour west of Boston.  We would go to Boston frequently on weekends, so this city is full of great memories from my childhood. 
Describe Boston as a scent. Is this the scent you created for The Newbury Boston? 
Boston is contrasted because you have the cold, metallic harshness of the water surrounding the city. Yet, inside on land, you have these beautiful plush gardens that smell like freshly cut grass, fallen leaves, budding seedlings, and so forth, depending on the time of year.  Overall, the Boston smell is a very natural, grounding one - likely as natural as you can be as a city. For me, it's the smell of home, comfort, and happiness. Thinking of the hotel as an extension of Boston's heritage, I used the city's smell as inspiration and backdrop for the custom scent and combined it with the primary scent of the hotel, which is based on wood (and natural wood notes just happen to be the most grounding in the world of perfumery). I incorporated vetiver (earthy, human, addictive), cedarwood (smoky, dry, very much reminiscent of the fall), sandalwood (offers a creamy softness), and tonka (vanillic, slightly sweet and very sensual to lift it all up and make it feel warmer and softer). Of course, I couldn't ignore the water, so I put a few marine notes in that are metallic and cooling with a little bit of salicylate as a nod to the saltiness. 
Tell us about the creative process when it came to creating the custom scent for The Newbury Boston. 
We started this process about a year ago before the property was under construction, which is sometimes the freshest way to go about this. Our process begins with identifying the color of a brand, and from there, we go into all other forms of aesthetics: texture, shape, temperature, font, and so forth. We look at how the brand communicates to the consumer/guest/client and how they will engage with the brand. For The Newbury, the number one color is masculine, charcoal gray, which is accented by a beautifully complementing rich jewel-toned blue. The texture is all about herringbone and wood panels, which give a warm, residential feeling like walking into someone's home versus a hotel. For temperature, we looked at the Boston Public Garden, which seems to be an extension of the hotel for inspiration. And, of course, the brand's behavior is a nod to The Newbury's historical part, which is all about hosting friends.
Tell us more about The Newbury Boston scent. Where will we find it within the hotel, and what feelings should it inspire? 
We've named the scent "Birch." You'll experience this scent in the main lobby upon arrival, as well as the pre-function floors. Boston and this hotel are at their core, charming, historied experiences yet not in a staid way. The scent picks up on this refreshing and optimistic version of history, keeping heritage alive through modern experiences. It is a sense of coming home, a feeling of intimacy, welcome, and comfort.
Any tips for people at home looking to create their own custom, signature home scents?
You have one; you just don't know it! I'm a fan of being very curated with your products. For instance, laundry detergent is a prominent smell in a home, so be specific about what you are choosing. Floor cleaners and dishwasher detergent too. We have so many beautiful options; for instance, now you can get a rose lavender grass smell for your surface cleaner and sandalwood for your floor cleaner. Just be sure your candles and diffusers complement those smells. Unique to 2020, sleep issues have become a big concern, and I've personally become re-obsessed with linen scents. Spray anything on your linens that you enjoy and will give you a luxurious and relaxed feeling as you melt into your sheets at night, or think about giving your linens their special detergent. Finally, my secret is to use scent-free & clear detergent and add a dash of essential oil to the detergent when you put it in. It's incredible what one scented drop can do…!