Shaken or Stirred: Cocktail Musings at The Street Bar
I've been known to enjoy a good cocktail and for decades one of the most beloved neighborhood cocktails spots has been The Street Bar.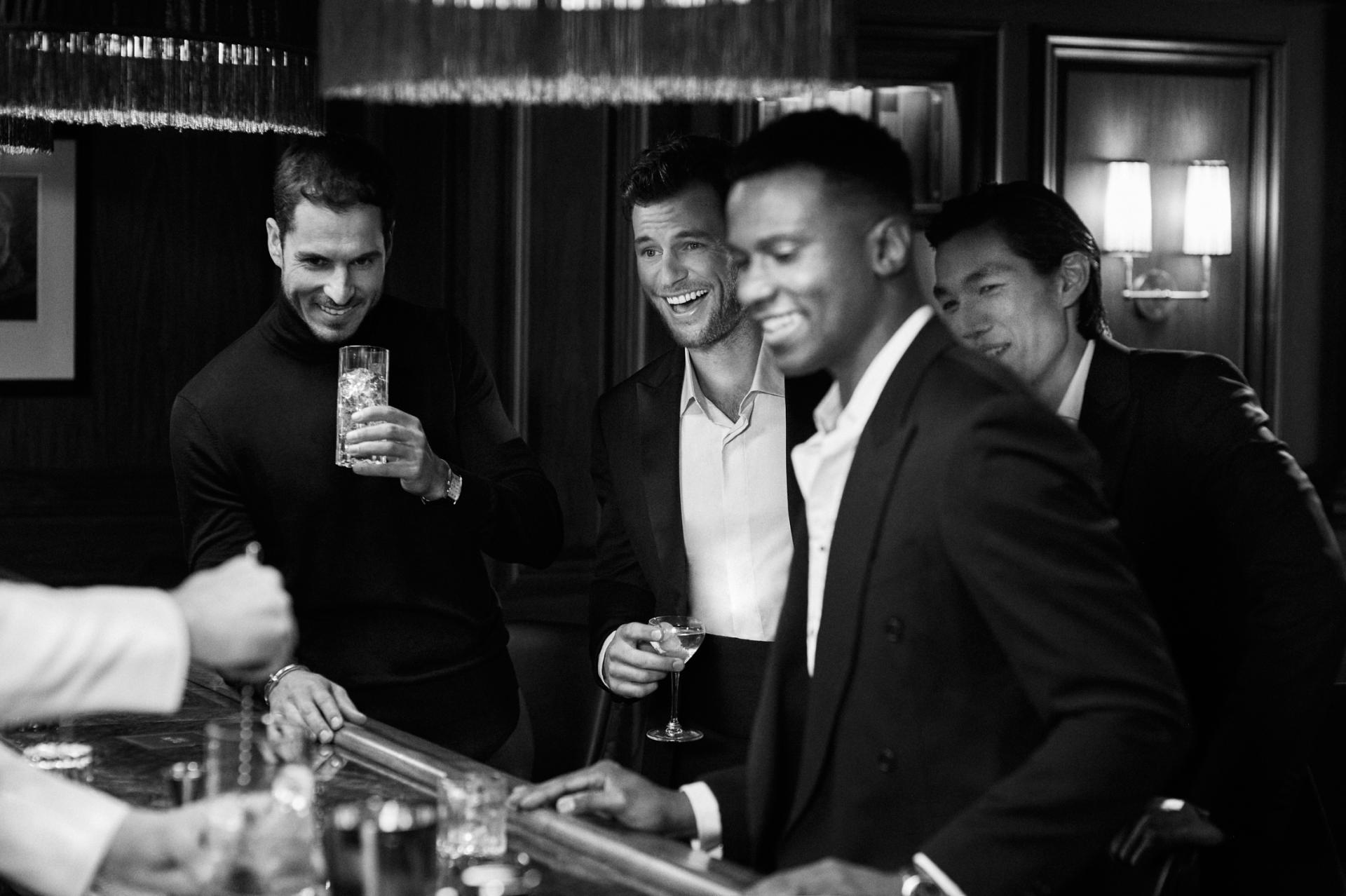 Located just off the lobby overlooking The Public Garden, our recent renovation added a layer of modernity to The Street Bar while preserving the essence that has made this destination so special for so many. Jewel toned plush seating, rich wood paneling and cozy lighting transports you back in time to the classic cocktail era.  And, my friends at Major Food Group curated the entire experience providing a fresh take on classics.
I don't usually give all my secrets away, but since we're old friends, here are a few of my favorite cocktail creations currently being shaken and stirred at The Street Bar.
Xo
Martinez
The Martinez is a classic cocktail with an aura of mystery. It is believed that the cocktail hailed from the town of Martinez during the Gold Rush Era, where the drink was served to a miner who having just struck gold requested something special to celebrate. This drink, famously known as the precursor of the Martini, is a must try. 
Martinez
1 oz. Tanqueray 10 Yr. Gin
1 oz. Carpano Antica Formula Vermouth
1 TSP Maraschino
1 TSP Kirschwasser Eau de Vie
2 dash Orange Bitters
Add All Ingredients to Mixing Glass, Add Hoshizaki Ice
Stir Until Well Chilled & Properly Diluted Julep Strain into Nick & Nora Glass
Flamed Lemon Disc Dropped In & (1) Cherry Picked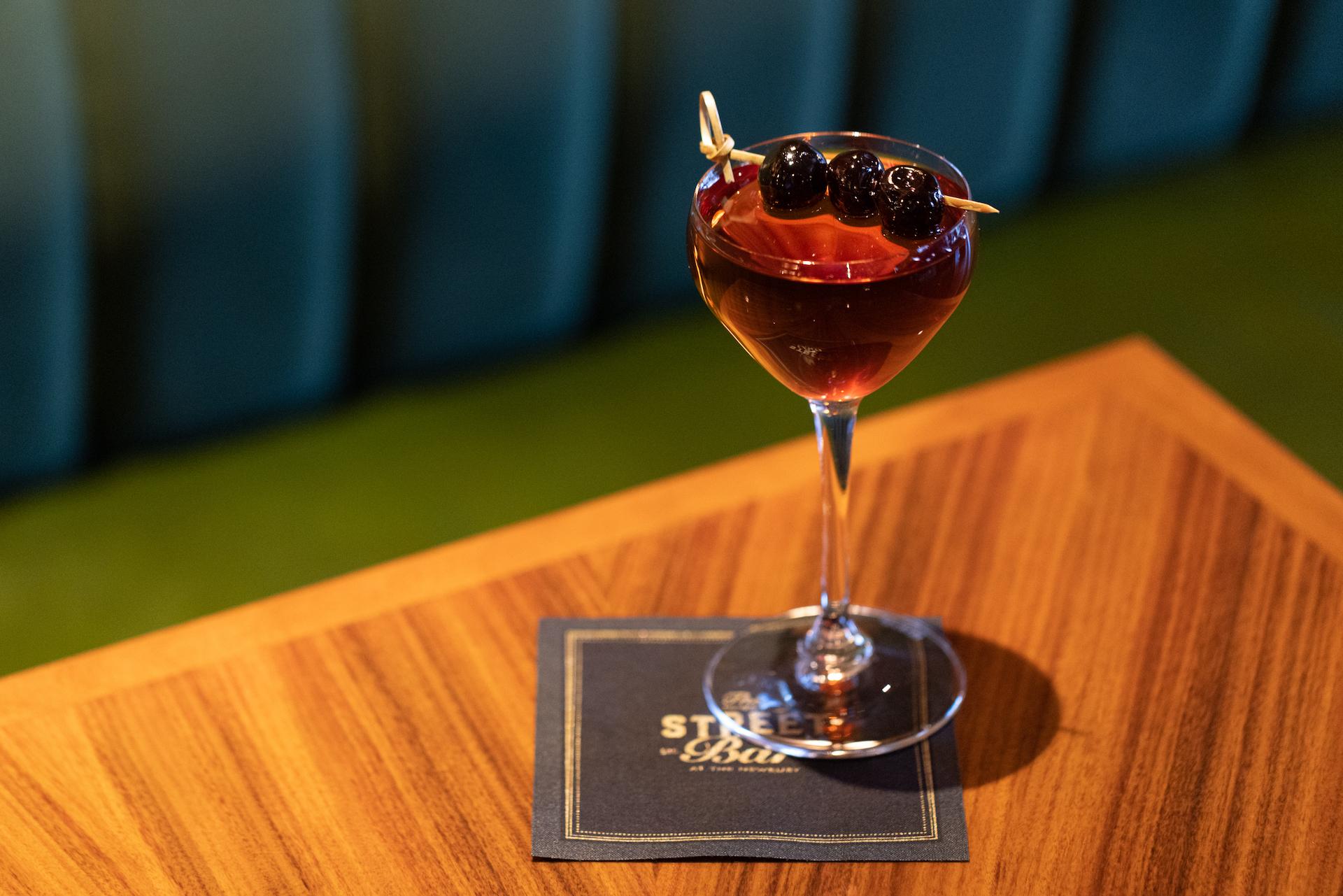 Gin Rickey
First created by the famous Colonel Joe Rickey on a hot summer day in Washington D.C., the Gin Rickey became a well-known celebratory drink sipped by many politicians and noteworthy mentions in F. Scott Fitzgerald's, The Great Gatsby.  Our take on this classic features our very own gin blend from Boston-based Bully Boy Distillers.
Gin Rickey
2 oz. The Newbury Bully Boy Gin
1 oz. Lime
.25 oz. Mint Cane Syrup (2:1)
2 oz. Club Soda
Short Shake with Hoshizaki Ice
Double Strain into Highball glass
Top up with Club Soda Fresh Hoshizaki Cubes
Bouquet of Fresh Mint pulled through a lime wheel

Mai Tai
This classic cocktail translates to "the best" in the Tahitian language and quickly became a favorite cocktail across the world after it was discovered in a Tahiti Beach Bar. It was so popular that after a few years of the cocktail's invention, the world ran out of the rum it was originally created with. This tropical and tart yet sweet beverage cures your taste buds and allows you to daydream about sipping the drink on a Caribbean beach.  
Mai Tai
2.5 oz. Street Bar Rum Blend
(1 oz. Flor de Cana 7 /.5 oz. Diplomatico /.5 oz. Probitas /.5 oz. Clement Creole Shrubb)
5/8 oz. Orgeat
.75 oz. Lime
1 dash Angostura Bittters
Shake with Hoshizaki Ice
Double Strain into Sling Glass
Garnish with Fresh Rocks, Mint Bouquet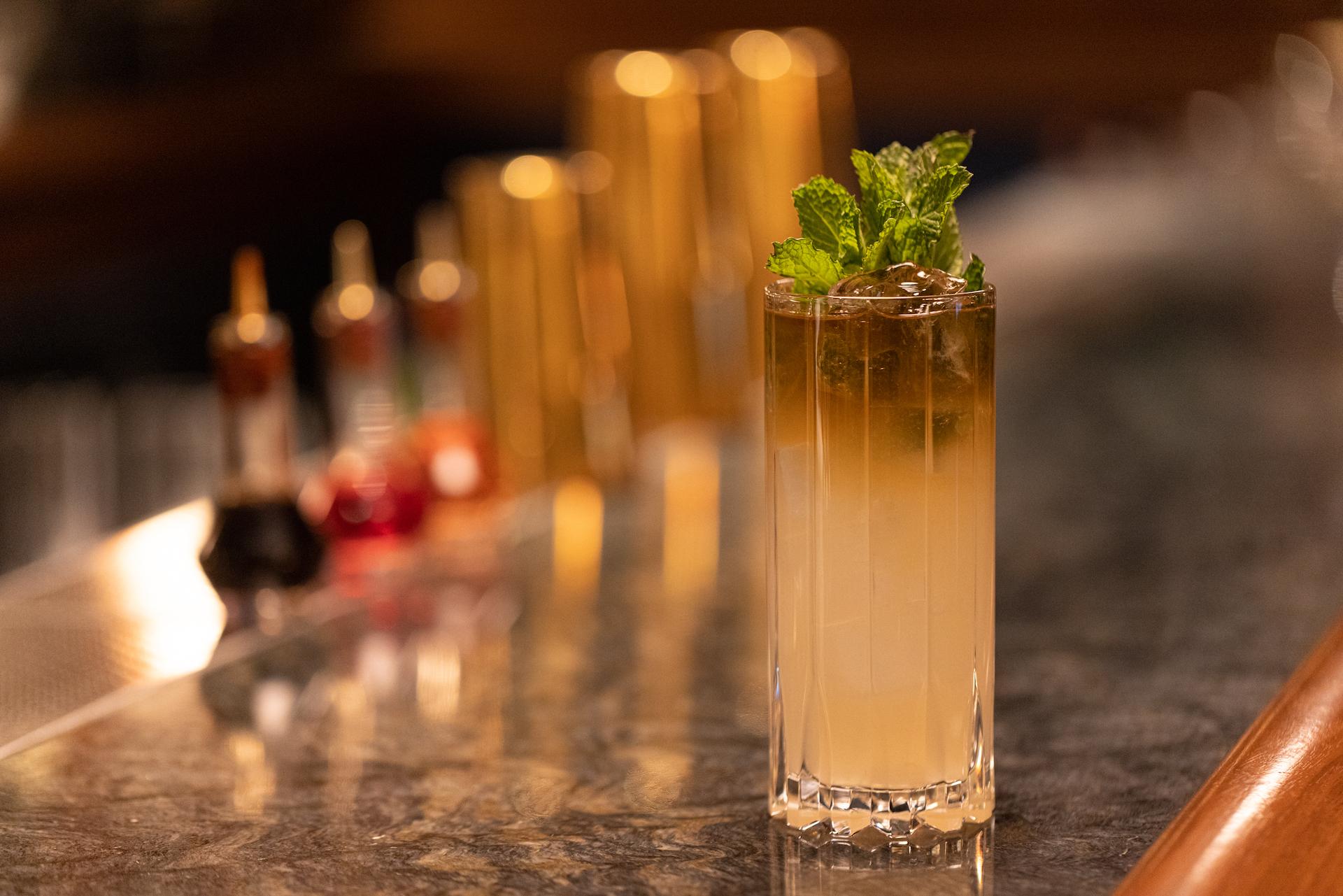 Hemingway Daiquiri
The Hemingway Daiquiri is a classic cocktail named after the Nobel Prize author Ernest Hemingway. Hemingway created the Hemingway Daiquiri at a bar in Cuba, where he lived while escaping the Prohibition Era in the United States. He simply wanted a Daiquiri that was a tad stronger and had less sugar in it. Through the years, the bartender perfected his concoction and people around the world flock to the bars to order the Hemingway Daiquiri. (Tip, look for the Yousef Karsh portrait of Ernest Hemingway in The Street Bar)
The Hemingway Daiquiri
2 oz. Probitas Rum
.75 oz. Lime Juice
.5 oz .Luxardo Maraschino
.5 oz. Grapefruit Juice
Shake with Hoshizaki Ice
Double strain into Coupe glass
Garnish with Cherry Dropped in Glass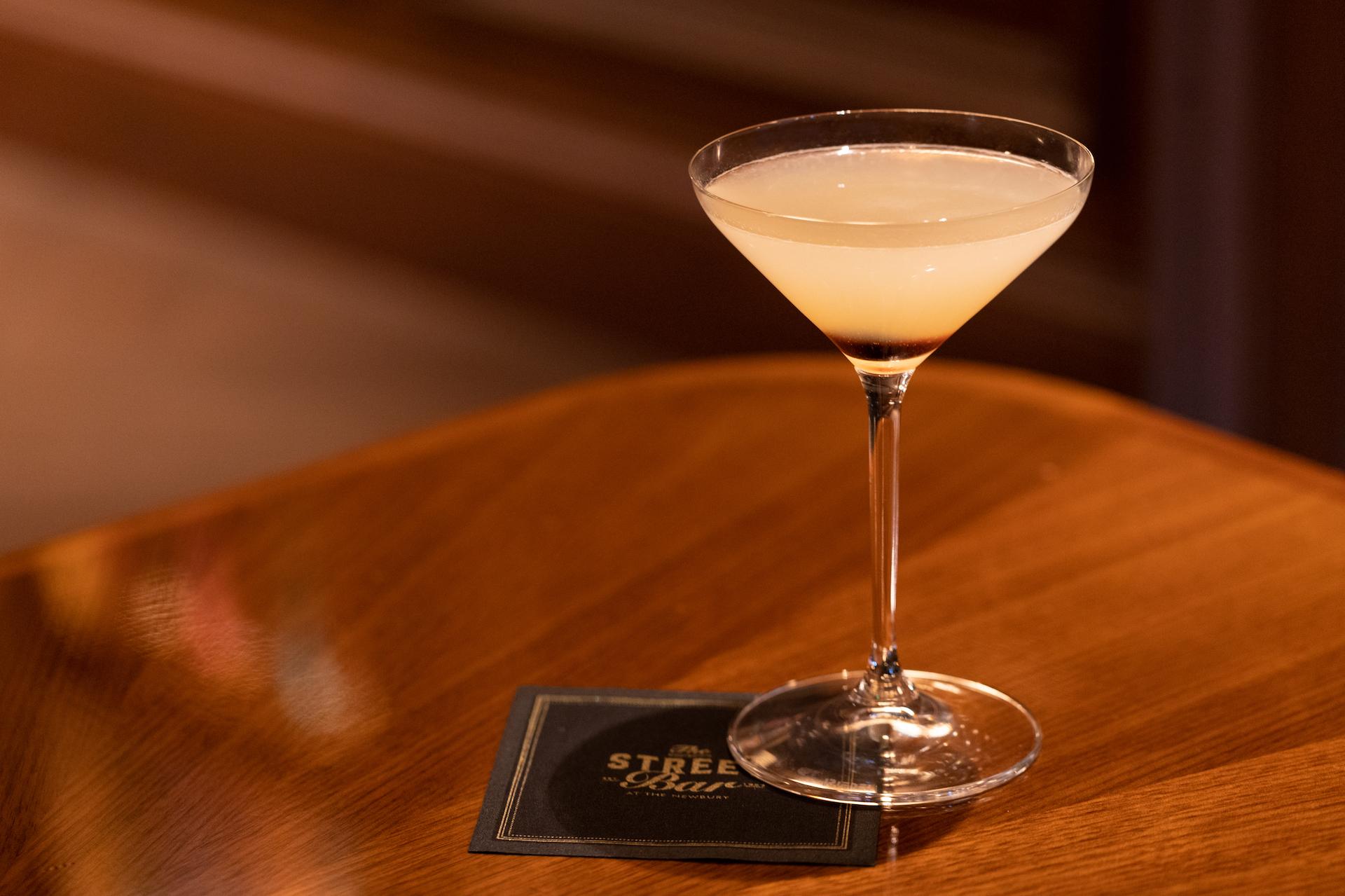 El Diablo
The meaning behind this classic cocktail, "the devil," may make you want to steer clear from ordering it but don't shrink away. This cocktail first appeared in "Trader Vic's Book of Food and Drink" in 1946 as Trader Vic's original cocktail. The El Diablo became a fan favorite after publication and is a staple cocktail in bars all around the world. 
El Diablo
1.5 oz. Don Julio Blanco
.5 oz. Crème de Cassis
.5 oz. Lime Juice
.25 oz. Simple Syrup
2 oz. Ginger Ale or Ginger Beer
Short Shake with Hoshizaki Ice
Double Strain into Highball glass
Fresh Hoshizaki Cubes, Dehydrated Lime Wheel with Dehydrated Lime Wheel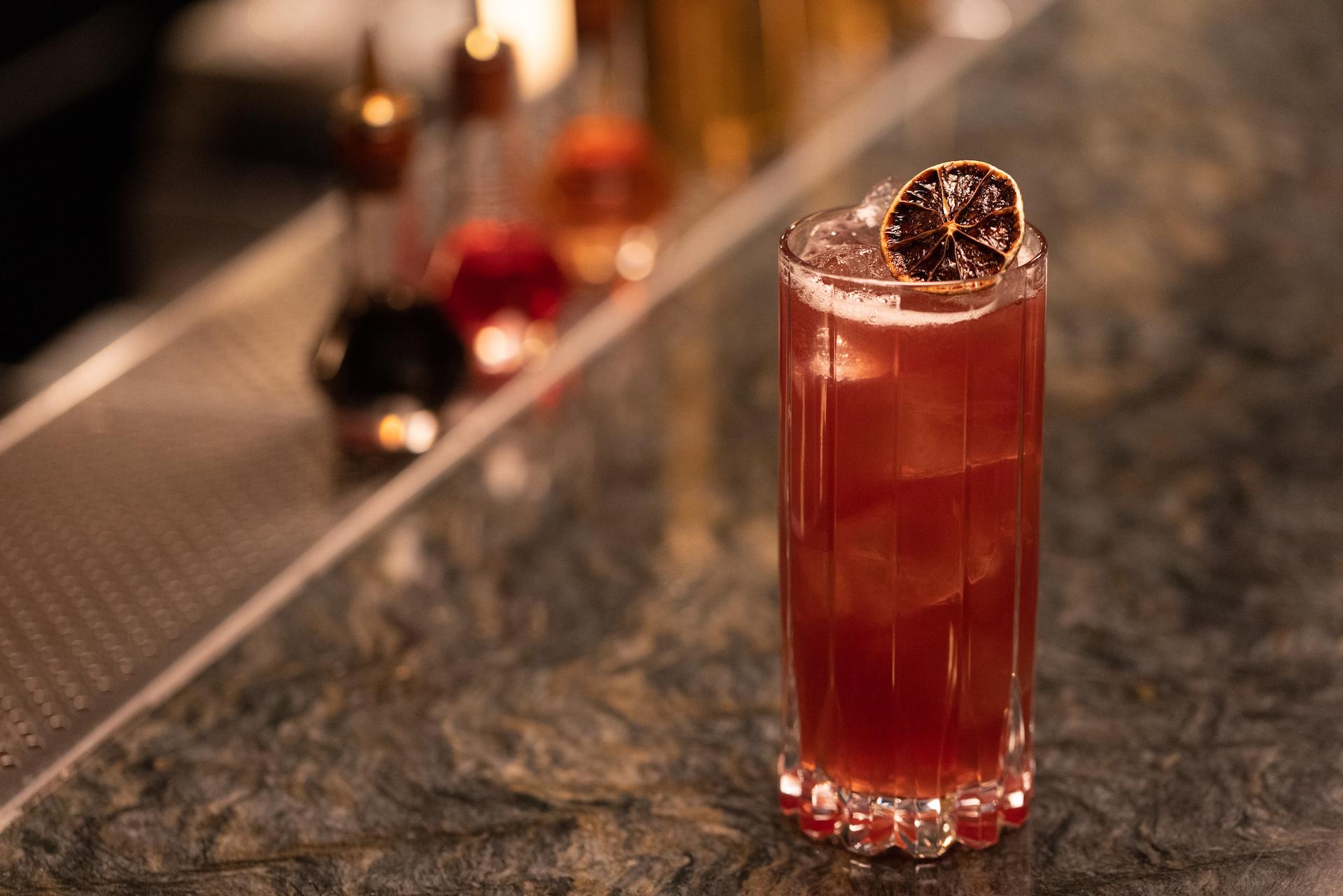 Whether you start or end your night with a cocktail in The Street Bar, dining at The Newbury Boston is an extraordinary experience to be savored.