Fall Foliage Road Trips from Boston
Embark on a picturesque road trip from Boston to immerse yourself in the beauty of autumn.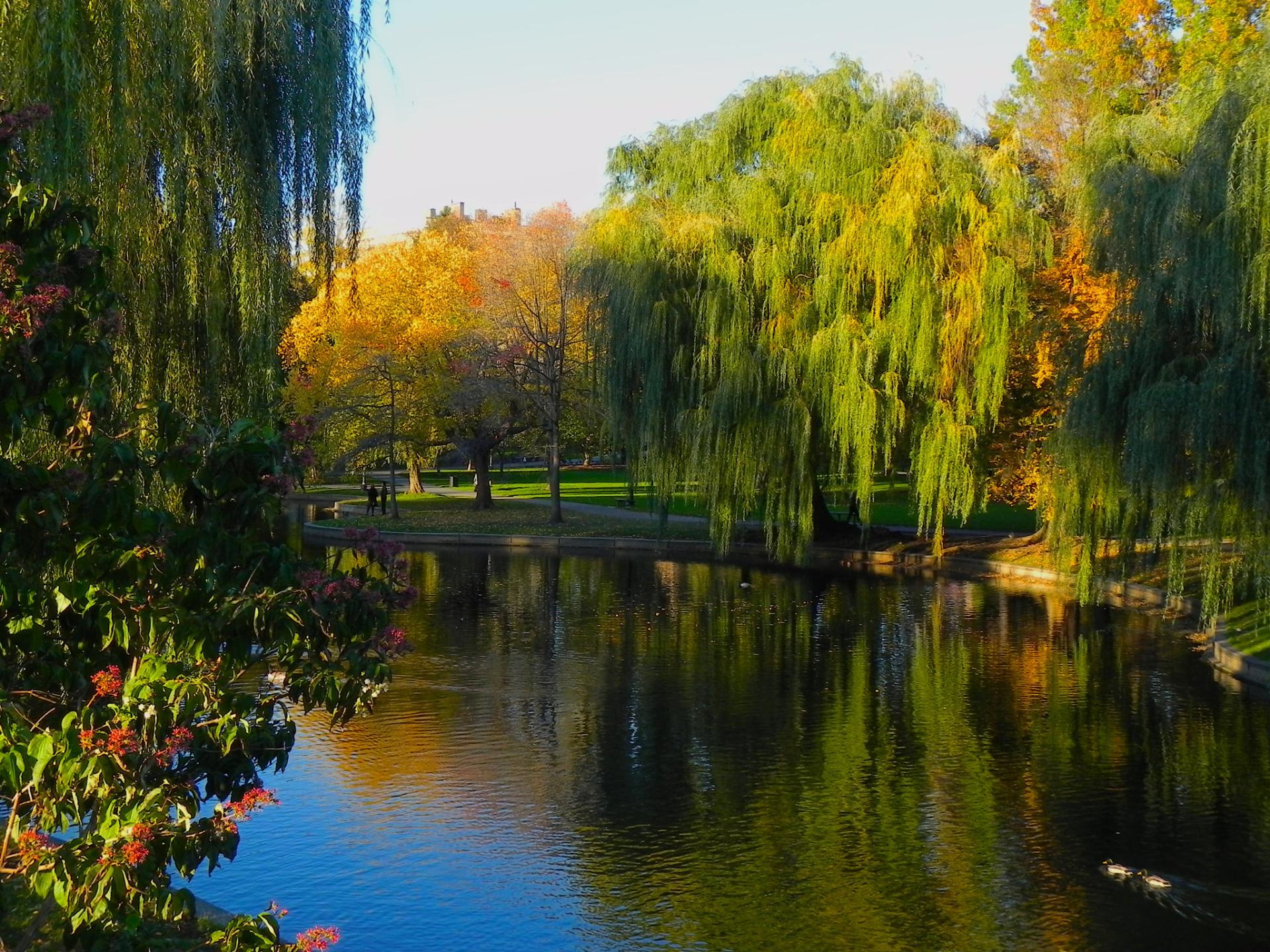 As summer gracefully bows out, New England transforms into a breathtaking tapestry of fall foliage, inviting adventurers to embark on memorable road trips from Boston. At The Newbury, we invite you to savor the vibrant colors of autumn on these enchanting drives, just a short journey from the city.
1. Berkshires Scenic Byway (Route 7), Massachusetts:
Venture westward to the Berkshires along Route 7, where you'll be treated to sweeping vistas of rolling hills ablaze with reds, oranges, and yellows. Stop in Lenox or Stockbridge for a taste of small-town charm, and explore the farm-to-table food scene.
2. Kancamagus Highway, New Hampshire:
Head north to New Hampshire's White Mountains and take the legendary Kancamagus Highway. This winding road showcases the region's fiery foliage against the backdrop of the pristine Swift River. A peaceful stop to make on your journey, is the picturesque Sabbaday Falls Trail.
3. Mohawk Trail, Massachusetts:
Trace the historic Mohawk Trail, one of Massachusetts' oldest scenic routes, and marvel at the panorama of gold and crimson leaves. Stops at Shelburne Falls and the Bridge of Flowers are highly recommended.
4. Route 100, Vermont:
Head north into Vermont on Route 100, famous for its postcard-perfect scenery. You'll pass through charming towns, covered bridges, and idyllic farms, all framed by fall's radiant hues. Take your time meandering through the local ceramic shops, enjoying a freshly roasted cup of coffee and be sure to buy a bottle of the state's iconic maple syrup. 
5. Route 2, Massachusetts:
The historic Route 2 will lead you out to Concord, Carlisle, and Lexington. This route offers not only a visual feast of fall foliage but also a glimpse into the rich history of the American Revolution. From the Minute Man National Historical Park to the Hancock-Clarke House, those passionate about history will enjoy a day trip from Boston to these key locations.
6. World's End, Massachusetts:
Drive south of Boston to this coastal gem, it's managed by The Trustees of Reservations, offering a unique blend of Frederick Law Olmsted-designed carriage paths, woodlands, and breathtaking waterfront views. For a romantic end to the day, stay to watch the vibrant sunset over the water, and 
7. Wachusett Mountain, Massachusetts:
For a quick escape, journey to Wachusett Mountain in Princeton, Massachusetts. Drive to the summit and savor panoramic views of Central Massachusetts, ablaze with fall foliage. With apt seasonal events live Applefest taking place throughout the fall, you can easily spend a full day exploring.
8. Quabbin Reservoir, Massachusetts:
A serene destination, Quabbin Reservoir offers tranquil waters framed by colorful trees. Take a leisurely drive around the reservoir or stop at observation points to appreciate the scenery. As the largest in-land body of water in the state, outdoor activities like fishing or boating are popular at the destination. 
As you embark on these autumn adventures, be sure to pack a picnic and your camera to capture the magic of the season. And when you return to Boston, let The Newbury be your haven, where you can unwind and reminisce on the beauty of your fall road trip memories.