They Say Diamonds are a Girl's Best Friend. We're Inclined to Agree.
The Newbury Boston achieves AAA Five Diamond Designation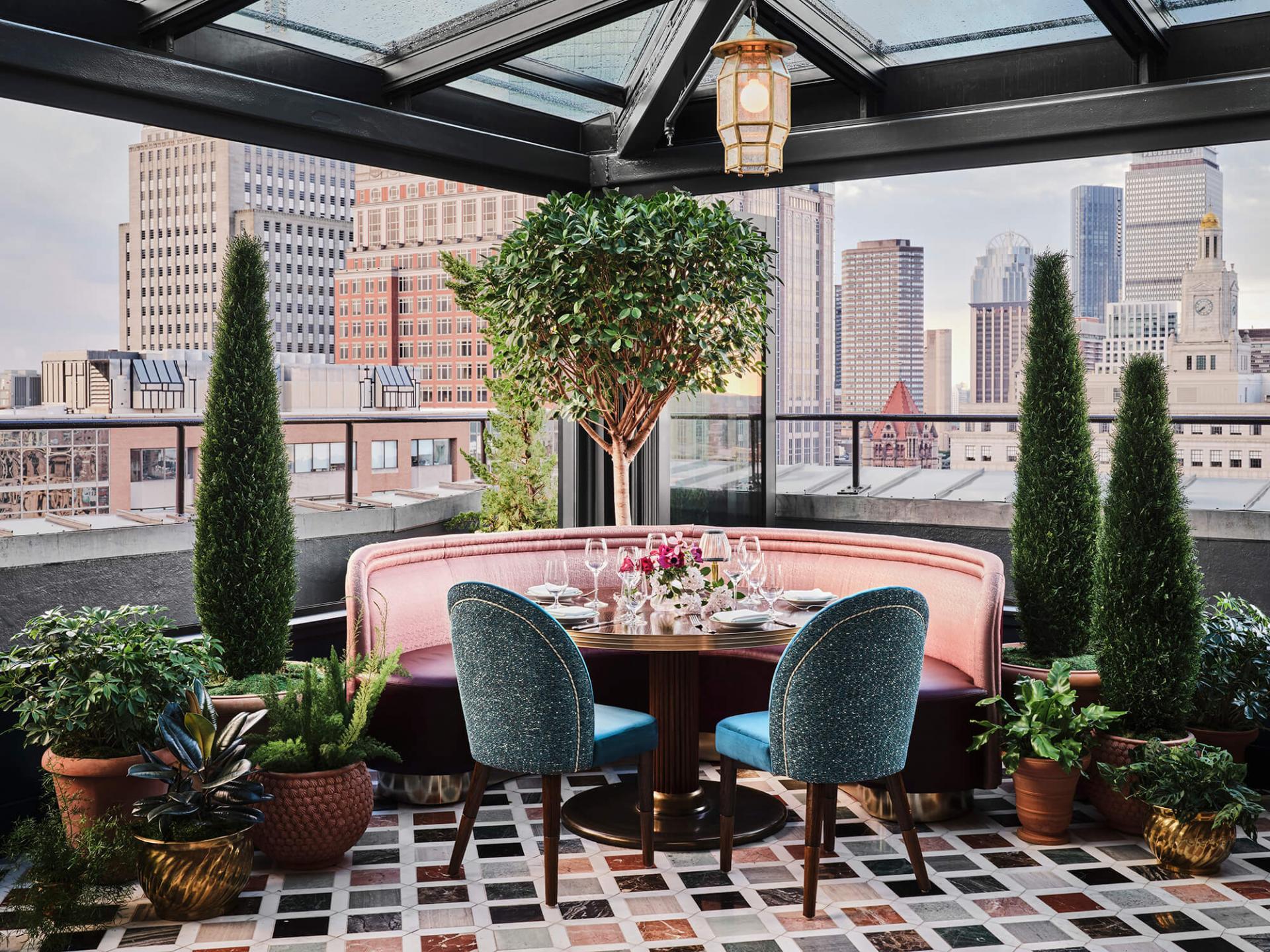 We love a celebration and what's better to celebrate than diamonds, five to be exact!  We're raising our glass to achieving one of the most sought after accolades in the travel industry - the AAA Five Diamond Designation. Less than one year following our much anticipated debut, The Newbury Boston is now part of the most exclusive group of hotels in the world - the only new AAA Five Diamond winner in New England in 2022.
Opening our doors in 1927 as one of the first Ritz Carlton hotels in the United States, three world-renowned designers, meticulously transformed The Newbury into a 286-room hotel, complete with signature dining experiences, 16,000 square feet of stunning event space, and a reimagined entrance on Newbury Street.
"We are honored to be one of just six hotels in Boston to receive the AAA Five Diamond designation," said Carlos Bueno, Managing Director of The Newbury Boston. "It's been so rewarding to watch the building's transformation and see our associates become reacquainted with the hotel. Their thoughtful and engaging service complements the dramatic restoration and creates an unforgettable experience for our guests. I'm proud of their hard work and focus on achieving this monumental goal."
Heritage architecture and residential comfort envelop each exquisite guestroom and suite at The Newbury Boston. Designed by acclaimed interior design firm Champalimaud Design, each of the 286 guest rooms and suites incorporate a calming color palette and tactile materials that are contemporary, yet reflective of the tailored Bostonian aesthetic.
In designing the hotel's expansive public spaces, Jeffrey Beers International sought to invoke the spirit of the building's timeless legacy by incorporating historic details, including the original cobalt blue chandeliers from the Main Dining Room, into the meticulous redesign.
Major Food Group, the internationally acclaimed hospitality company behind Carbone, The Grill and Sadelle's, has curated all the food and beverage experiences in the hotel and operate Contessa - the hotel's glass enclosed, Ken Fulk designed, rooftop restaurant that combines world-class hospitality and exquisite custom interiors with the best views in Boston.
Hotels and restaurants earn AAA Diamond designation by going through rigorous inspections conducted by AAA's team of professional inspectors, based on the latest industry trends and travelers' expectations. Hotels and restaurants must meet AAA's high standards of cleanliness, comfort and hospitality to be part of the esteemed AAA Diamond Program, then they are assigned a designation of either Approved, Three Diamond, Four Diamond or Five Diamond.
In the upper echelon of those AAA Diamond hotels and restaurants are just 182 Five Diamonds (119 hotels and 63 restaurants). Out of 53,000 AAA Diamond designated hotels and restaurants across North America, only 0.3% have earned the coveted Five Diamond designation.