When We Meet Again: Weddings at The Newbury Boston
Orchestrate your dream wedding at our collection of unique Boston wedding venues located in the city's Back Bay neighborhood.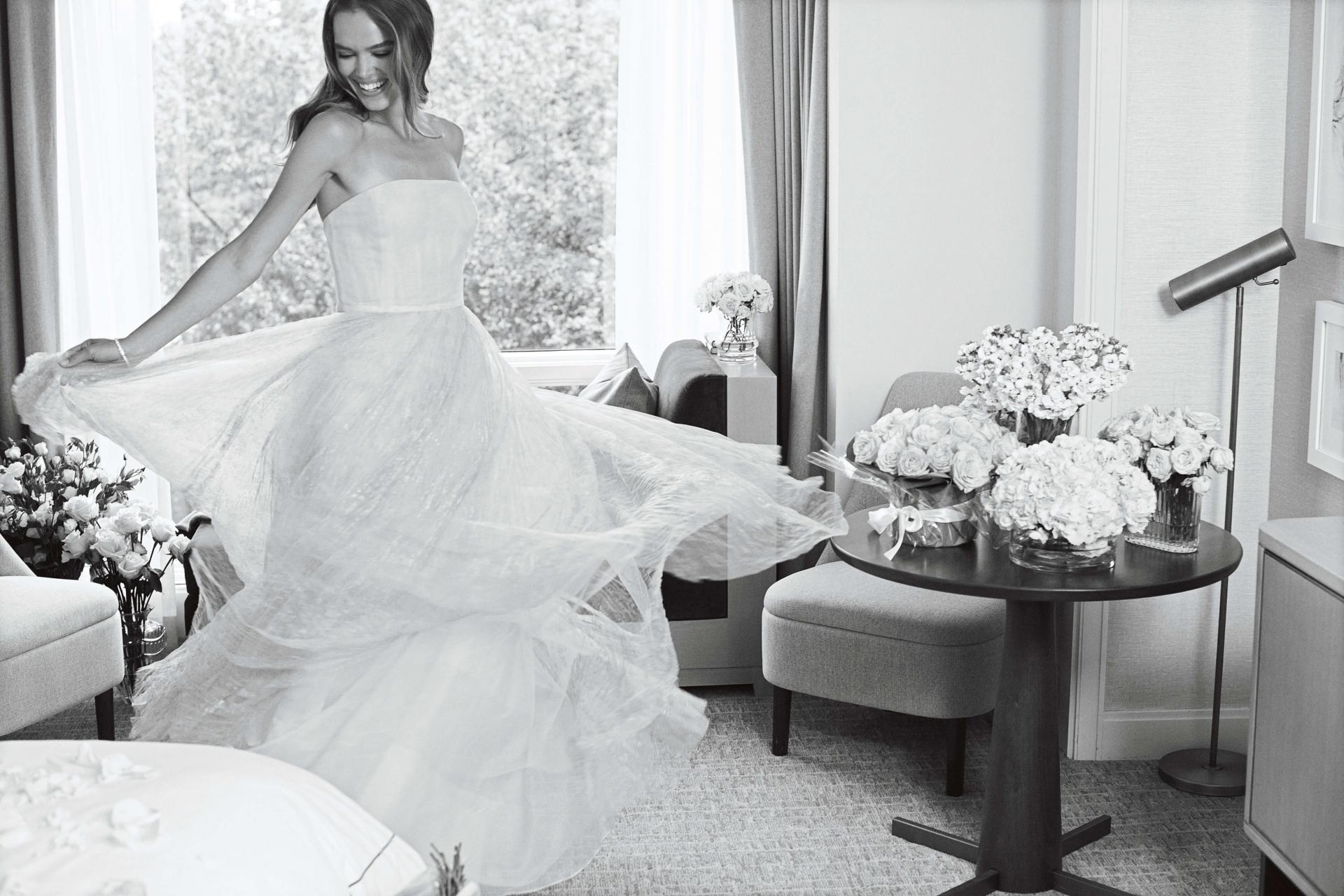 En-gage-ment Sea-son | inˈɡājmənt sēzən | noun: as coined in the United States, a time period marking an increase in the number of engagements, typically occurring from Thanksgiving in late November through Valentine's Day in February, with a significant spike seen during the month of December especially on or adjacent to Christmas Day. 
Of course, love can be found in any season, and at The Newbury, there are endless ways to celebrate. Debuting with a collection of elegant and romantic venues, The Newbury Boston is home to New England's most iconic wedding destination. Steeped in legacy yet defined by modern sensibilities and a global perspective, the hotel is a timeless emblem of the city's past, present and future. Offering the romanticism and nostalgia of the past, alongside newly upgraded amenities and enhancements, this new collection of wedding venues provides a variety of spaces capable of hosting up to 240-person weddings as well as more intimate spaces for bridal events, engagement parties, rehearsal dinners, post-wedding brunches and more. Read on to discover what hosting your event at The Newbury Boston could look like.
The Best Hotel for Weddings in Boston
For more than 90 years, The Newbury Boston has been the city's best address for entertaining. In designing the hotel's new public spaces, internationally recognized architect Jeffrey Beers sought to invoke the spirit of the building's heritage by incorporating many historic details into the meticulous redesign. 
The Newbury Boston offers over 16,000-square-feet of meeting and event space suitable for gatherings ranging from intimate private dining to grand weddings, each space set with dramatic views of Boston's Back Bay. A palatial grand staircase flanked by historical architectural elements, such as marble columns and original banisters, leads to the hotel's expansive second-floor level which houses multiple event spaces with connecting pre-function rooms. An array of services and amenities ensure all special moments unfold exactly as the host envisions it. Timeless service is complemented by tailor-made gourmet menus for all events, crafted together with Major Food Group, partners throughout the hotel experience. Click through to glimpse at our newly imagined event spaces at The Newbury Boston.
Of course, the options are endless at The Newbury Boston, where personalized service is paramount to creating a well-crafted life. Everywhere you turn offers a different vista to enjoy and combine the modern heritage of the area with the sentimentality of the past.
Which one is right for you? Come and see for yourself… XOXO